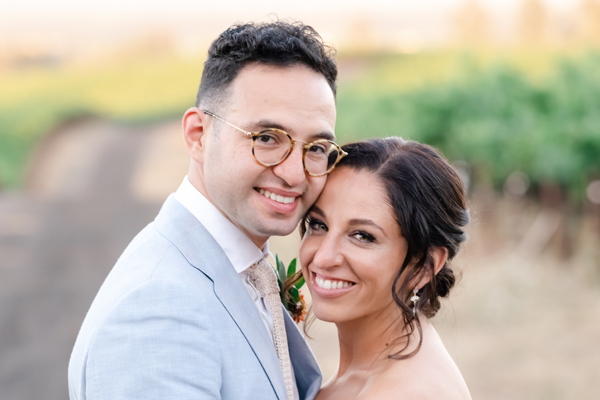 I got married at Vine Hill House in August, 2023 and it was absolute perfection.
Starting with the venue itself, it is so stunning you barely need to provide decorations. The vineyard is a gorgeous backdrop and the grounds are exploding with flowers and beautiful oak trees. There is a house on site for the bride and bridesmaids to get ready in which makes it easy to organize hair and makeup. In August, the weather was perfect but they do provide heat lamps if things get chilly. The team at Vine Hill House is one of the main reasons we chose to move forward. Dan and Brigitte run a tight ship that is well organized, thoughtful, and of the highest quality. They provide day-of coordination included in the price which is an incredible value and they really took so much off my plate so I could enjoy the celebration. They have a preferred vendor list who were all top-tier, easy to work with, and super familiar with Vine Hill House weddings which made things easy on us. You need to purchase and serve 4 cases of their wine, but other than that it's BYOB which gives you a lot of flexibility and is something you likely won't find at a larger winery. We didn't have a wedding planner or coordinator and we didn't need one because of how responsive and helpful everyone was. It was truly a joy to work with the Vine Hill House team and I'm hoping all my friends get married here so I can come back again soon!
Sophie & Uli
August 2023
---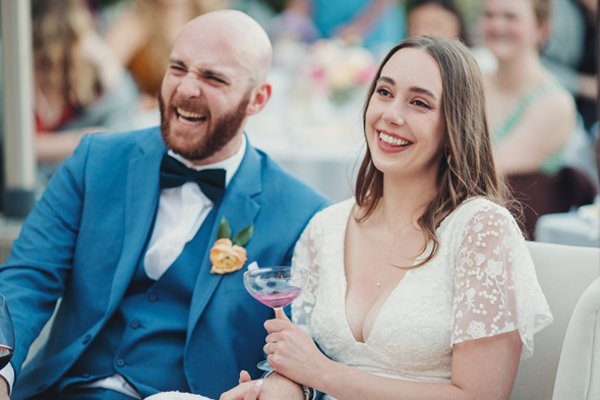 We just had our wedding at Vine Hill House in late April, and couldn't be happier with our choice. From day one of the planning process, Dan and Brigitte were there to help us with ideas and answer any questions or concerns. They helped us plan a wedding that was perfect. On the day of the wedding, Brigitte was there to help us every step of the way, and the event went flawlessly. We cannot thank the Vine Hill House team enough for helping us achieve the wedding of our dreams. If you are looking for a wedding venue in Sonoma County in a beautiful setting, with a team that is dialed, look no further! Vine Hill House is THE BEST!
Evan & Kellie
April 2023
---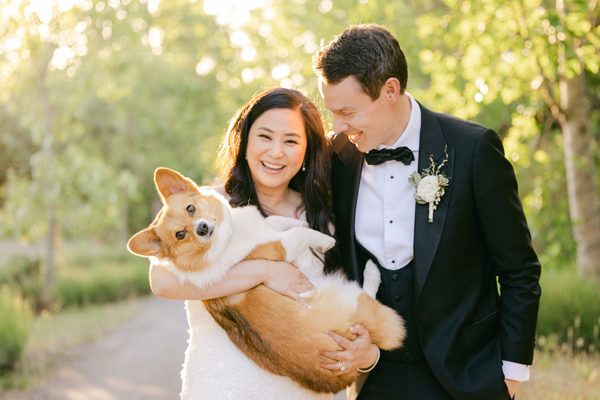 Vine Hill House was an absolute pleasure to work with for our wedding. Their team were extremely well organized, seasoned professionals who helped us have a fantastic wedding with no drama. Not only did they help guide us in the planning process, but we got a ton of helpful tips and tricks too. Their preferred vendors are top quality companies. Vine Hill House has a high standard and we were not disappointed with the vendors we chose from the lists.
We had as close to a flawless wedding as one can, and we didn't have to worry about anything because they handled everything so well. Our guests were in love with the venue and thought everything looked gorgeous (they even wanted to host their own weddings there!). We are so grateful to the Vine Hill House team for helping create the best wedding we could've imagined!
Lindsay & Jesse
May 2023
---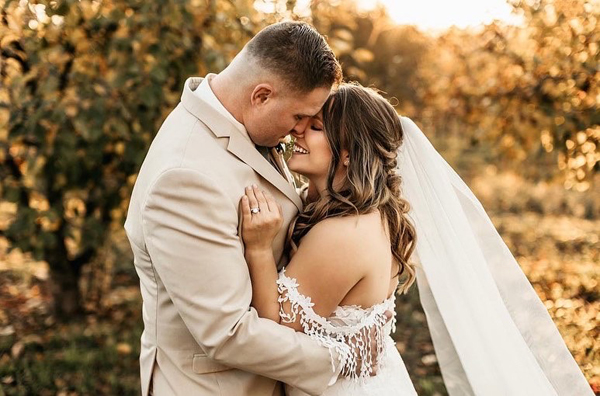 My husband I got married at Vine Hill House and it couldn't have been more perfect! Not only is Vine Hill House incredibly beautiful and tucked away with gorgeous views of Sonoma County, when you book with Vine Hill House you get an amazing team that will help you every step of the way! Dan knows what he's doing. Rest assured you will have a perfect wedding day that you will be able to actually enjoy! Thank you to the entire team! We're still on cloud nine!
Chelsea & Tyler
November 2022
---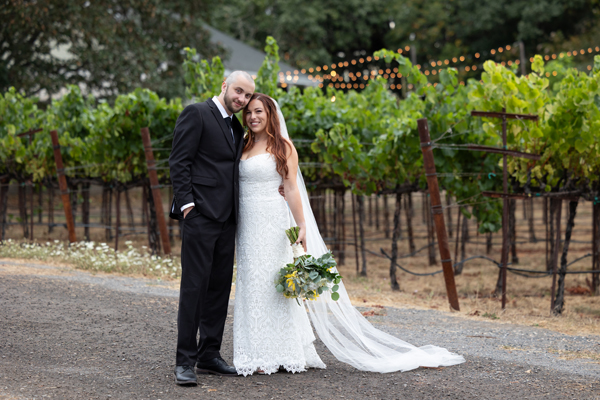 We couldn't have picked a better place to get married! The property is gorgeous, and every bit of our special day was so carefully thought out and planned by the amazing team at Vine Hill House. Dan and Brigitte especially were incredibly thoughtful and had every single detail nailed during the planning process and of course on our special day. The team at Vine Hill House is truly top notch, and the space will certainly speak for itself if you find yourself lucky enough to visit. Our guests had the most incredible time and were so comfortable here. The house was perfect for getting ready during the day, the ceremony space was beautiful, and the dinner patio area was beyond charming. Dan even called in a couple favors to the weatherman to give us the most beautiful sunset. This place and these people feel very special to us. We cannot thank them enough for giving us the absolute best night of our lives!
Jessica & Joey
September 2023
---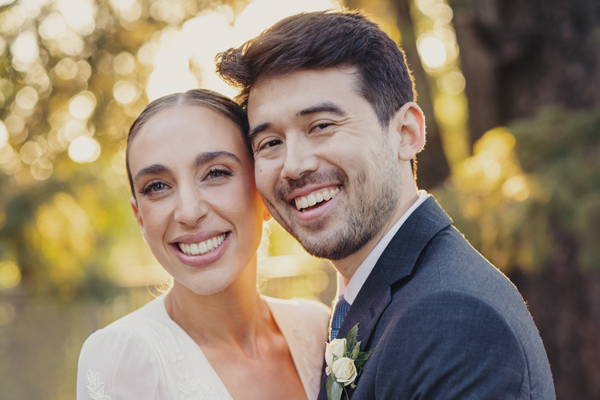 The best part is the team–Dan and Brigitte. When we were first looking at venues, we were so impressed with how Dan runs this establishment, and has been running it for a very long time with over a thousand weddings done. Dan is a great guy and very "on it"– he has everything down to a tee, including timeline, lighting, etc. which I very much appreciated as someone who likes more structure. And Brigitte!! I am eternally grateful to her for everything she did for us. Everything went so well because of her, but more than that, she is really funny and cool to work with. She even googled best after party bars for us on a whim at night as we were leaving so we could keep the night going (and we did!). Every anxious email was responded to with ease from the team, every meeting we had I left feeling more prepared for what I needed to do to check off my planning list. I truly couldn't say enough good things about them because they really are that incredible!
Leah & Miles
June 2023
---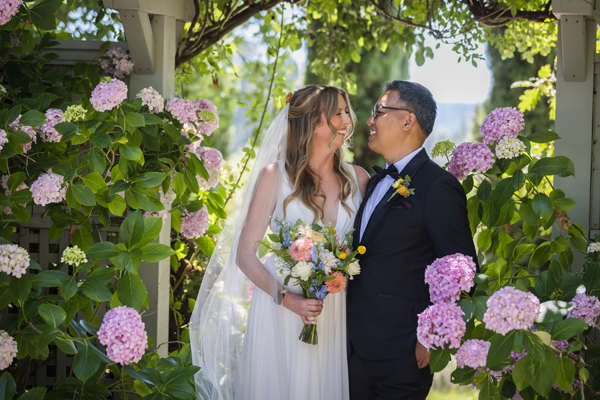 Many things drew us to choose Vine Hill House for our wedding at the end of July. We could not be more thrilled me made that decision. Every detail, every touch and the amazing property with the best views of vineyards and apple trees made the day magical beyond our imagination (and we have really good imaginations). Dan and his team were beyond wonderful and took care of every detail. The venue is well contained so you can easily transition from one part of the wedding to the other. They thought of everything and instinctively knew how to make every element perfect. They were a pleasure to work with and were extremely communicative and helpful through the whole process. The environment and all the little touches they have added to the atmosphere really elevated ours and our guests experience. Dan and Brigitte and the team jumped in and took over all the details so we could be fully present. Dan and Brigitte and the team took so much stress and worry off our backs and our families so we could really enjoy the whole experience. And boy did we! It was the most magnificent and perfect day. We highly recommend Vine Hill House and Dan and his team for your wedding! We wish we could get married again tomorrow so we could do the whole thing over again at Vine Hill House! We cannot thank them enough for delivering the most memorable wedding day for us!
Meghan & Roland
July 2023
---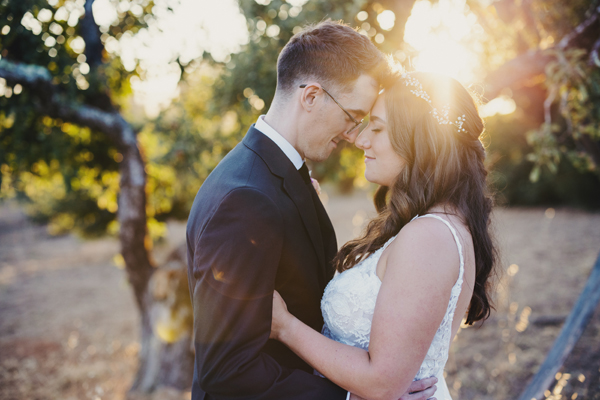 Picture this: you're standing on the porch of a beautiful country house, looking out at a sprawling vineyard with a small road running through it and mountains in the distance. It is golden hour and you can see the sunbeams moving through the vines. The guests are seated at their tables on the lawn, and all of the tables are glowing with numerous little candles. The sunset then starts showing through the clouds with pink, purple and orange hues, and you get to watch the light change. The string lights have just been turned on and make the redwoods grove light up where you will soon gather for your first dance. When the sun finally sets, your dance floor becomes an enchanted forest. There is even a chandelier strung between two arbors. Guests are warmed by the fire pit and stand sipping whiskey at a little bar in the trees. Finally, the stars come out. Our wedding at Vine Hill house was even better than we could have dreamed; it was colorful, vibrant, beautiful, intimate and unique. It was entirely outside but was elegant and classy. The views were spectacular and really showcased what California has to offer. I cannot recommend Vine Hill, Dan, Brigitte and the team enough. They guided us through vendor selection and made the day run seamlessly; we didn't have to worry about anything. The venue was one of the more reasonable places cost-wise; we didn't need a wedding planner, could buy our own alcohol and had the actual owner watching to make sure everything was perfect. All of the vendors that Dan recommends have worked there before, so they are familiar with the setting. Dan even shipped our excess alcohol back to us since we live in a different state. This is the kind of service you need for your wedding experience! You can tell that the team really loves their job and wants to please. Our wedding was absolutely perfect- thank you Vine Hill team!
Sara & Nick
July 2023
---